Rupert Wates Bio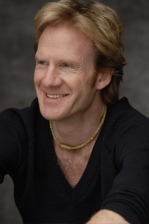 Download hi-resolution photo for publication
Rupert Wates was born in London.
He has been a full time songwriter since 1992 when he signed an exclusive deal with Eaton Music Publishing. He has written songs in all kinds of styles for all kinds of artists. During the 1990s he worked with Jazz singer Liz Fletcher, recording the albums 'Mellowmania' and 'Live in the Park,' both released on the Sanctuary label, and 'Blue Afternoons' on Mainstem.
Moving to Paris in 2001, he developed his skills as a singer and performer and formed his own group. In 2005 he recorded the album 'Sweet or Bitter Wine,' his first as a solo artist. The album was released on the Mainstem label in autumn 2005.
Since September 2006, Rupert has been based in the USA. His music has found a warm reception in America. Between 2007 and 2011, he has won over 25 songwriting awards.
Rupert Wates plays between 120 and 150 live shows a year, and he has performed in every state in America. Audiences everywhere respond to his brand of acoustic, melodic art/folk: haunting songs that ring true.
Wates' albums 'Coast To Coast' (2007) and 'Dear Life' (2008) have gained outstanding reviews and both continue to be aired on college and mainstream radio all over the world.
In 2010 he released 'Joe's Café," an album of 15 original songs based on true stories, each interpreted by a different vocalist, retelling the stories of ordinary American people. Through them we trace the story of America itself: through two world wars, the Dust Bowl depression, Vietnam and the struggle for Civil Rights, all the way to the present day. Recorded live in the studio in a single weekend, the album's warm sound evokes the welcoming atmosphere of an all-night café, where friends gather to share their stories. Featured virtuoso musicians on the recording include Darol Anger on violin and Michael Manring on bass.
'Joe's Café' has been presented very successfully at the Fringe Festivals throughout North America including Hamilton (Ontario), Kansas City, Minneapolis, Indianapolis, Victoria (British Columbia) and San Francisco, and in other venues from New York City to the Southeastern United States.
The show won Best Music Revue in the San Francisco Fringe Festival.