Rupert Wates and friends invite you to Joe's Café, where the door is always open to anyone with a story to tell.

Fifteen original songs, all based on true stories and each sung by a different vocalist, retell the experience of ordinary American people. Through them we trace the history of America itself: through two world wars, the Dust Bowl depression, Vietnam and the struggle for Civil Rights, all the way to the present day.
The album
was recorded live in the studio, over a single weekend. Its warm sound captures the welcoming atmosphere of an all-night café, where friends gather to share their stories. Featured musicians include
Bartosz Hadala
on piano,
Michael Manring
on bass,
Chris Howard
on percussion,
Darol Anger
on violin, and (on the track "We Regret")
Raphael McGregor
on lap steel.
In addition to Rupert Wates, vocalists on the album include (in order of appearance)
Gretchen Witt
,
Jack Harlan
,
Ashley Gonzalez
,
Cassendre Xavier
,
Todd Londagin
,
Steffen Hartleib
,
Stacey Lorin
,
Jason Ewald
,
Dave Turner
, Safiya Fredericks,
Katie Pearlman
, and
Craig Bickhardt
.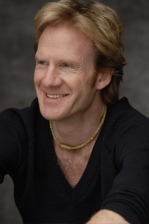 Rupert Wates was born in London and has been based in the US since 2006. (Photo credit:
Marco Prozzo
)
Previous releases include Sweet Or Bitter Wine (2005), on the Mainstem label; and Coast To Coast (2007) and Dear Life (2008), both recorded for Bitemusic Limited.
Rupert Wates' full bio
All albums are available for purchase at
www.rupertwatesmusic.com
and on
CDBaby
.